The Covid-19 pandemic has radically changed the day-to-day working landscape of the Financial, Insurance and Medical industries. While its impact on Medical may seem a bit more obvious, there are various scenarios which you may not be thinking of. The same goes for Financial and Insurance professionals. Most of these individuals are having to fulfill their work duties from home, utilizing VoIP, softphones, mobile phones or landlines - and sometimes a combination thereof. This can cause some unknowing issues.
What this means is that many critical business interactions with customers, prospects and partners are going unrecorded. This absence of proper call recording software can have a significant impact on an organization's ability to capture some or all of these conversations to ensure regulatory compliance (HIPAA, PCI-DSS, GDPR, MiFID II, TCPA...) or prove what was said in order to resolve a potentially costly dispute.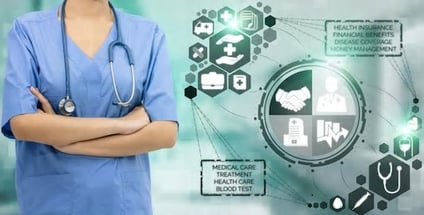 Just think for a minute about the types of interactions professionals in these industries might be having, which their organizations would surely want (or need) to capture and store:
Financial:
Stock orders from investment clients (these interactions must be recorded under MiFID II and similar U.S. financial regulations)
Financial advice from stockbrokers and financial planners (again, many of these conversations must be captured)
Discussions around prices, solicitations, bids and/or offers (must be recorded under MiFID II and similar U.S. regulations)
Collections calls on overdue debt (must be recorded under the U.S. Fair Debt Collection Practices Act to ensure protection against abusive debt collection practices)
Insurance:
Conversations around specific reimbursement amounts for a filed claim
Annual premium quotes for new coverages
Registration of a new vehicle (significant liability issues could arise if proper coverage was not granted and an accident occurs)
Interactions about life insurance policy payouts with bereaved loved ones who lost a family member
Medical:
Psychiatrists diagnosing a severely depressed patient
Primary care physicians prescribing over-the-counter medication to a sick patient
Doctors offering medical advice to a patient showing signs of Covid-19 infection
Veterinarians advising dog owners how to care for their sick pet
It is very easy to see how problematic some of these critical discussions can be if they are not properly recorded, stored and accessible when needed to resolve a dispute or prove compliance, for example. What's more, some of these interactions must be recorded under regulatory guidelines. Still, some conversations must be captured, while only recording certain portions of the calls. For instance, financial interactions in which a credit card number of given over the phone cannot have that portion of the interaction recorded. The same goes for insurance or medical interactions in which sensitive patient information, e.g., is given. These sensitive interactions require call recording software which can properly pause/resume or mask or mute sensitive portions of conversations.
During these times of worry and uncertainty, make sure your work-at-home employees are being properly recorded for peace of mind and to mitigate avoidable liability issues.