Many of today's larger companies grow through acquisition and merger. Consolidation of these disparate businesses then typically necessitates integration of many different technical environments, spanning the various locations, facilities and platforms.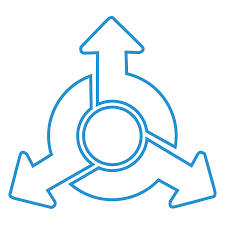 To record, store and replay customer interactions across multiple, varying facilities and architectures, organizations need an open audio capture solution that supports a diverse set of technical requirements.
Such a technology agnostic audio capture platform would need to be open, flexible and versatile enough to capture customer calls centrally across an organization and its different locations and technical environments.
Technical considerations for this type of audio capture solution provider include:
Telephony Platform - Must offer open-API support of any platform, such as Avaya, Cisco, Genesys, Metaswitch, Asterisk, Microsoft Teams, Mitel, Nextiva and any others.

Architecture - Must be easily and rapidly deployable in cloud, premise or hybrid environments.

Database Support - Must support both Windows and Linux CentOS operating systems.

Deployment - Must be deployable across any workstation or server - both virtual and bare metal.

Codecs - Must support many of the leading standard and narrow band audio codecs including G.7111, G.729, G.723, iLBC, GSM6.1, etc.

Protocols - Must support standard recording protocols such as SIP, Cisco Skinny, SIPREC, CALEA, H.323, MGCP, IAX2, RTP, Nortel UNISTIM, etc.
Only an audio capture platform that provides this level of openness can adequately support a multi-site customer service organization. Otherwise, businesses face significant heavy lifting, complex integrations, costly deployment, and lengthy rollout timelines to get up and running and recording customer interactions.