Call monitoring software can help your business easily and effectively identify operational issues within your call center that need attention. It can also help you increase call center agent productivity and improve your customer service capabilities. There is a lot of call monitoring software to choose from. How do you know which one to buy?
Here is a list of criteria to consider when purchasing the right call monitoring software for your business. Be sure the quality monitoring software you purchase aligns with your choices below:
What am I going to use this software for primarily?
Assess the performance of my contact center agents?
Identify process breakdowns in the customer interaction lifecycle?
Understand the level of service my customers are receiving?
Identify areas to improve operational performance and customer interaction workflow?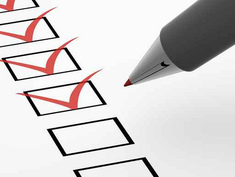 How interoperable is this software with my existing environment?
Will the software integrate seamlessly with my telephony/VoIP switch - e.g. Avaya, Cisco, Mitel, BroadSoft, MetaSwitch, etc.?
Can this software run on my commercial off the shelf (COTS) hardware, or do I need a special voice logger?
Will I be able to pull external data from my CRM system through an API?
How difficult is it to customize the call monitoring software to my specific business needs?
Can I customize the agent evaluation questionnaires with questions that make sense for my contact center?
Can I change the look and feel of the solution to fit my specific brand?
Is the software proprietary or open (ideally open source)?
How flexible are the reporting capabilities?
Am I able to filter reports by date, groups, agents and managers?
Can I generate customizable performance reports to enhance my decision making?
Can I easily export and send the reports to agents and supervisors?
Can I perform form-level summaries?
Are there calibration tables?
How easy is the software to learn and use?
Do my employees need hours of training to use the software?
Can we learn to use the software effectively in just a few minutes?
How quickly can I get new supervisors up and running on the software?
What does the installation process look like?
How long does it take to install the software?
How long after the software is installed can we be using it effectively?
Do we need on-site support for the installation?
Can we handle the install ourselves?
Do we have to wait a period of time (days or weeks) before we can gain the support we need for the installation?
These are merely some of the criteria you should consider when selecting the right quality monitoring software for your business. When choosing your product, think about these questions and ask the vendor for specifics on any other considerations you might have. They should be forthright and open about any issues you bring to the table.