BPOs have among the highest agent turnover rate in the contact center industry. This issue can cause significant cost pressures to the customer service organization as it can cost upwards of $7,000 to on-board and train a new agent. And when they leave, all of that learning and knowledge is lost.
Fortunately, call recording and high-fidelity audio streaming can help improve agent satisfaction to help you keep your staff happy, while at the same time improving customer satisfaction.
Solutions
When considering recording/audio capture solutions for your BPO business, it is important to maintain control and access to your quality data as you aim to identify agent strengths and weaknesses in order to improve training and enhance service levels. This means you want software that offers full, open interoperability with other systems such as speech analytics, conversational AI and voice biometrics to help you leverage your data.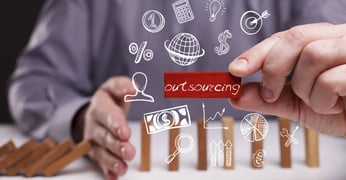 Additional considerations include:
Call/screen recording - choose record-on-demand or total recording software to capture a sampling of interactions (or all interactions) for quality assurance, compliance and dispute resolution purposes; ensure your selection features an open API to pull data from your CRM system into the recording/quality monitoring platform. It's also critical to pick a solution that offers multi-tenancy and centralized management of your recording data so you can manage multiple clients independently, yet simultaneously.
Audio capture - select a modern, open and modular audio capture platform to gain added value from your speech analytics voice data; consider free, open, fine-grained privileged access to media and associated meta-data with standards-based tools. Ensure you choose high-fidelity, dual-channel audio streaming with support for upper-end audio sample rate formats such as G.711 and OPUS.
Agent Satisfaction
With the right solutions in place, your team leaders, supervisors and QA analysts can significantly impact agent satisfaction. The result is happier employees that want to stay with your organization.
Here's how to utilize your recording and audio capture platform for the biggest gains in satisfaction:
Automatically tag interactions in which the customer expresses satisfaction or delight (for example, by mentioning the words "happy", "satisfied", "thank you so much"). You can then capture and share these portions of interactions publicly with your team or privately with individual agents to highlight exceptional service.
Well trained agents equal less frustrated employees. Record select interactions per agent to identify skills gaps, which you can then quickly address with additional coaching/training.
Review agent screen activity during long or repeat customer interactions to identify workflow disruptions or bottlenecks. You can then correct these issues to streamline agent workflow and reduce average handle time (AHT).
These are just a few of the ways you can leverage the right audio recording/capture solutions to improve agent satisfaction and minimize employee churn.