Just like private enterprises, governmental entities often elect to monitor calls that come into or out of their organization. No, we're not talking about conducting an illegal taping of someone's private phone conversation with their spouse, but rather calls that are made to a government enterprise that require assistance from a customer service agent or that require an individual to disclose personal financial or health-related information.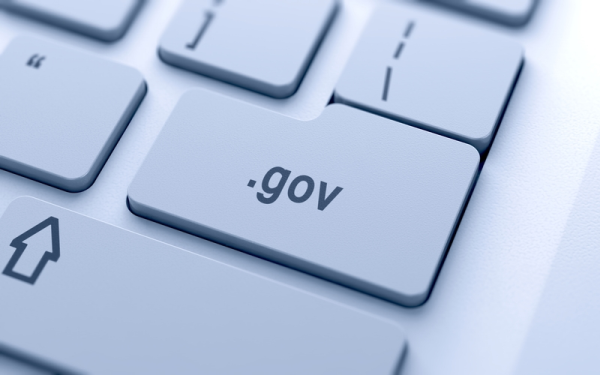 For most governmental entities, the goal of call recording differs from that of private enterprises, where the chief motive is usually profit. Rather than seeking to drive higher profits, call recording in a government setting is aimed at improving customer service quality – that is, to help guarantee that agents are performing their jobs to the highest possible standards – as well as ensuring compliance with critical regulatory requirements.
Following are some factors to consider when choosing a call recording solution in a government setting:
Regulatory Compliance: As a governmental entity, compliance with regulatory requirements ranks as a top priority. That's why call recording software can ensure that governmental entities comply with the PCI-DSS (Payment Card Industry Data Security Standard) regulation, which protects consumers from the misuse of their credit card information and carries severe penalties, totaling upwards of $50,000 per infraction. Organizations are also required to be in compliance with HIPAA (Health Insurance Portability & Accountability Act), which protects the confidentiality and security of personal healthcare information, which carries an average penalty of $1,000 per infraction.
Through the power of call recording software, governmental entities can classify calls that contain sensitive cardholder or patient information. The organization can then decide whether to delete calls with sensitive information, restrict access to those recordings to only authorized personnel, and mask or mute only those portions of the interaction when sensitive data is being communicated.
Affordability: Just like in the private sector, governmental agencies must contend with budgetary restrictions and guidelines. Fortunately, what once cost tens of thousands of dollars or more can now be purchased for just a fraction of that amount. Many call recording solutions today provide a cost-effective answer for government entities. When evaluating different options, it's wisest to choose solutions that offer a small upfront or monthly fee, no implementation costs, no formal training, and no need for ongoing maintenance expenses.
Installation speed: Every organization – from Fortune 500 multinationals to family-owned enterprises – wants things done at the fastest possible speed. That's true for governmental entities too. Look for a call recording solution that can be up and running quickly, in some cases in as little as 30 minutes, simply by downloading the software from the Internet. Imagine that: no fancy IT specialist required to install the system at your site or someone who must provide hours and hours of complicated training. In a half hour, you could be recording customer interactions.
Scalability: Governmental entities need flexibility and a call recording solution that can be scaled up or down depending on the evolving needs of the organization. In addition, with rapidly advancing technological developments, you need a solution that can adapt with you and can be expanded or contracted when necessary.