Due to the various VoIP apps available for both desktop and mobile (including call recording software), video conferencing has become part of everyday life – for many of us it's how we keep in touch with family members and friends. Video conferencing is also commonly used to discuss business (or startup) ideas with friends. From there, it's just a small step to using such solutions to keep in touch with business partners, investors, and possibly customers.
The latest technologies now allow you to take the conference room with you on the go, eliminating the need for face-to-face meetings, reducing traveling costs, and saving precious time. Users are able to join scheduled meetings or last-minute, on-the-fly meetings with a tap of a finger or a click of the mouse on their mobile device or personal computer.
If you've been considering using any of the available VoIP apps such as Viber, Tango, FaceTime, Skype, or Google Hangouts (just to name a few), you may want to reconsider, because these tools lack the most important features a business needs for conducting a video conference. Some also lack the ability to connect more than two people and are limited to a single platform, such as FaceTime, which only works within the Apple ecosystem.
A professional video conferencing tool works on all platforms – both desktop and mobile – and it incorporates the ability to moderate a meeting, such as inviting participants, granting requests to speak, putting participants on mute, blocking participants' video, disconnecting unwanted attendees, recording meetings, and much more.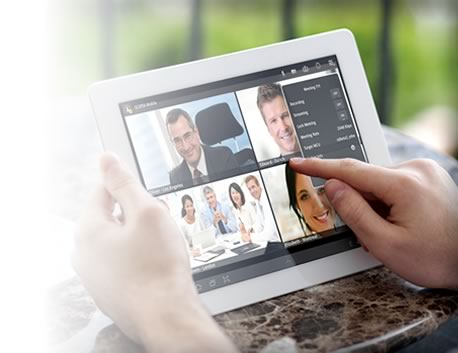 One such solution is Scopia, a video conferencing application for desktop and mobile from Radvision, an Avaya company. The application is compatible with every major platform in the form of a simple browser plugin on the desktop. By installing Scopia on mobile or desktop, you will be able to create the perfect meeting environment for remote workers, clients, and vendors.
The app delivers HD video conferencing from mobile devices and also incorporates an advanced audio system providing echo cancellation and background noise suppression.
Digitcom (an OrecX call recording reseller) is proud to be an Avaya partner in providing the ultimate virtual video conference room for businesses. For more detailed information about how Digitcom can help you can grow your business, improve your customer service, and increase productivity, visit digitcom.ca.
OrecX is also an Avaya partner, with proven integrated call recording integrations.