We've all heard the statistics that it costs 6-7 times as much to land a new customer as it does to keep an existing one. While the challenge of mitigating customer defection is an ongoing one, it can be overcome with call center recording.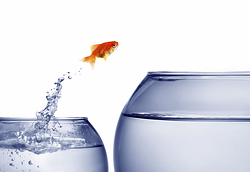 Call center recording systems enable you to capture your customer interactions and learn what went right or wrong during the call so you can go back and fix any problems. You can also use the call recording system to monitor agents to learn why they are successful and unsuccessful so you can go back and better train them. This same software can also help you quickly identify customers that are about to defect. What if you created an alert that told you every time an agent visited a "cancel a subscription" page? That would give whoever is responsible for rescuing fleeting customers instant notification of one about to leave. Just think for a second how valuable such an alert or intelligence would be in terms of stemming the flow of departing customers. It would be huge.
The capabilities call center recording brings to your organization (whether a tiny, small, medium, large or enormous call center) can make a profound impact on your ability to increase customer satisfaction and dramatically decrease customer defection rates.
Here are some tips for lowering customer defection rates within your organization using call center recording:
1. Set up alerts to notify your customer account rescue team (or person) that a person is about to defect - or already has.
2. Monitor agents to determine who has the highest number of customer defection calls and train them accordingly.
3. Send training modules to all customer-facing staff with tips on how to persuade customers from leaving.
4. Query, identify and flag all recorded customer calls in which the customer has indicated dissatisfaction of any kind. Then, assign these customers (by their phone number) to your best agents so they are handled as delicately as possible the next time they call in.
5. Create two recorded call libraries to train staff - one containing best-practice calls in which the unsatisfied customer was persuaded to stay, and the other containing poor-performing calls in which the call was handled poorly and the customer did indeed defect.
6. Hold rapid fire training sessions with all customer-facing staff to share positive and negative experiences with handling customer dissatisfaction.
7. Create a customer rescue team that follows up with all dissatisfied callers within 24 hours of their last contact with your organization. These individuals can offer the customer some sort of incentive to smooth things over - such as a discount, a free offer, etc.