The time is right for you to seriously consider going after the real estate and legal verticals. According to Heavy Reading, these industries are the most primed right now for business VoIP services.
Wouldn't it be great if you had something really distinguishing among your offerings to make you stand out from the competition? That something extra is a call recording system - a logical extension to your other business VoIP services.
Call recording can be a simple add-on service to your existing portfolio that you could very easily turn on or off for existing or new clients. Think about the possibilities. You would be able to:
Upsell existing customers
Strengthen your value proposition
Extend your reach into real estate, legal and other markets
Differentiate your business from other business VoIP providers
Grow your business-VoIP practice
Expand your footprint among SOHO/SMB businesses
Call Recording for Real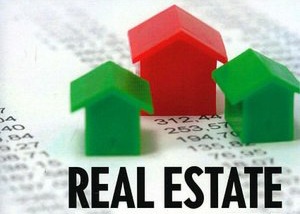 Estate SOHOs/SMBs
Real estate professionals conduct a lot of business over the telephone, and new call recording capabilities will enable them to show proof of compliance (if necessary), verify what was said during a conversation, help resolve "he-said-she-said" disputes and more. Both commercial and residential brokers will have an easy-to-access record of every call they make so they can easily pull a conversation and play it back to also verify something they may have forgotten. Often times a deal can be lost by a broker who simply forgot to do something important. Recorded calls help agents avoid these mistakes and keep their clients happy and on board.
With the right call recording solution in your business VoIP arsenal, you will also empower your customers with the ability to search through their recorded calls for all conversations associated with a specific agent or customer or time of day. Think about how powerful and useful that will be to their business.
Call Recording for Legal SOHOs/SMBs
Lawyers and legal associates spend over 75 percent of their time on the phone with clients and their representatives. With the ability to record client calls, law offices can maintain compliance, resolve disputes, document litigation discussions, verify fee agreements with clients, maintain case continuity between phone-based and non-phone-based conversations, and so much more.
Law firms can monitor how compliant their legal clerks and administrative teams are on the phone and easily identify and fix any problems or skill gaps.
Recorded calls are also a great way for legal firms to keep track of billable time on the phone with a client or when speaking with someone on their behalf. It is often times very easy to underestimate (or overestimate) how much time was spent on the phone, without an accurate record to refer back to.
Again, like with real estate, the right call recording solution enables your customers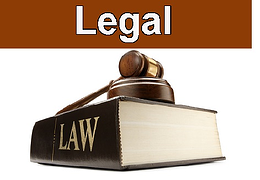 to search and locate specific conversations associated with a particular case, for example. This can be extremely powerful for legal entities.
Finding the Right Call Recording System
You want a call recording system that fits easily and seamlessly into your existing communications environment, is easy to use, and quick to turn on/off for customers. You also want a solution you don't have to maintain or troubleshoot, and for the real estate and legal industries in particular, you need a Total Recording (100 percent audio/screen capture) software product that records both the voices of the two parties, and the screen of your employee.