Recording customer calls can be a nice to have and it can also be a necessity to help protect you from relevant legislation. For example, did you know that with the Truth in Lending Act, there are a number of pieces of information that must be disclosed during a customer call?
"amount financed"
"total of payments"
Annual percentage rate
Finance charge
Schedule of payments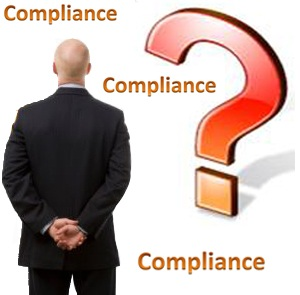 This is just one example of a law that sets mandates on what must be said over the phone. Infractions can be quite costly to the organization in violation.
A number of businesses choose to capture all customer calls (compliance recording) and mine them to ensure agents are saying the proper things (or not saying certain things) during such conversations with customers. These recorded calls can also be used to settle a claim against a company who has been cited by a customer for violating behavior associated with one of these laws.
Here's another example.
Did you know that with the Telemarketing Sales Rule (TSR), telemarketers are required by law to:
Include on voicemails a toll-free number that the consumer can call to place an opt-out request?

Tell the absolute truth - not even little white lies about product capabilities and features are allowed
Just imagine if you had hundreds of agents a day violating such stipulations? The resulting penalties could be huge.
A good practice for your organization is to capture agents' calls with customers to quality check whether your employees are following the correct protocols to ensure proper compliance.
There are a number of laws in the U.S. that have similar stipulations that your organization should be aware of. These include, but are not limited to:
Payment Card Industry Data Security Standard (PCI-DSS) - credit card numbers need to be kept hidden from unauthorized staff
Telemarketing Sales Rule (TSR) - an "opt-out" must be included on voicemails
Truth in Lending Act (TILA) - several disclosures must be stated during the call so that borrowers are made clearly aware of all costs and terms associated with the credit (e.g. is there a prepayment penalty?)
Fair Debt Collections Practices Act (FDCPA) - debt collectors must identify themselves as collectors in every communication, and collectors must notify the consumer of their right to dispute the debt
Health Insurance Portability and Protection Act (HIPPA) - personally identifiable information must be kept hidden from unauthorized employees
Gramm-Leach-Bliley Act (GLBA) - requires organizations to design and maintain standards to protect customer information
The best thing to do for your organization if you feel there are some of these laws (or potentially others) that may impact your contact center operation is to consult with a lawyer who can research the most pertinent legislation.
The information presented in this post should not be considered legal advice. It is intended to simply raise awareness of the potential for violating certain laws if your agents aren't abiding by relevant stipulations.
Implementing a Compliance Recording (100 percent audio capture) solution can help protect your business from such infractions by enabling your supervisors to assess agents for proper behavior. This recording software can enable you to easily search, find and categorize recordings based on time or date of call, incoming phone number, outgoing phone number, agent ID, customer name, etc.