Selecting a call recording solution for your business's needs typically involves reviewing several recording products that do a lot of the same things. All of these products will all allow you to: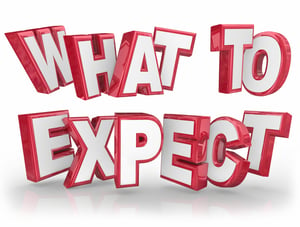 Record 100% of calls or just a subset of calls
Record on-demand
Search for calls based on certain criteria
Achieve compliance recording with regulations (PCI, HIPAA, GDPR, MiFID II, etc.)
The list of common features among recording platforms goes on. These are merely a few basic functions you should absolutely require with your recording solution. While these common features will meet a firm's basic recording needs, we rarely/never see a firm whose recording needs are just basic.
Your needs are unique, and therefore, you should expect more from your recording solution. As part of your search for a recording platform, be sure to get beyond all the common basic features and get to the points that are important to you. Our experience tells us that, among other things, you should also expect the following from your recording platform:
More security of your voice data, including OWASP Level 2 security
More flexibility and more access to your voice data

The ability to leverage voice data with other enterprise data and not have the data locked away in a proprietary recording file format
The ability to customize your voice data/speech analytics and leverage the best speech analytics platform for your needs

REST API (with access to the ENTIRE platform)
More versatility around your deployment strategy - choose your preferred hardware, operating system (Linux or Windows) and database, as well as the ability to export recordings in open file formats
Quick deployment methodology that will have you up and recording in a few minutes, not weeks (or months in some cases)
Making sure these points are covered as part of your search for a recording platform will give you peace of mind that your recording solution offers the security and flexibility that will allow you to meet both your current and future recording requirements.
Questions to Ask Recording Vendors
Is the solution designed to address my specific industry and regulatory requirements?
How long have you been in business?
Who are some of your similar customers?
What makes your business/solution unique?
What is your innovation roadmap?
What features come with the product and which are add-ons?