Good managers are always seeking new ways to communicate with and convey information to their staff. Directly and persuasively reaching employees can help to bolster employee performance – and better performing employees usually leads to happier employees and, as a result, more satisfied customers.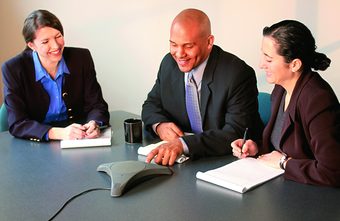 One of the most important ways that managers communicate with their staff is through meetings. They are obviously ubiquitous in today's corporate environment, used to discuss strategy, goals, monthly or quarterly results, and countless other topics that are necessary for running a business. Sometimes these meetings are long; sometimes they're boring; sometimes they're useless and don't accomplish much. But what if there were a way to help add a little extra "oomph" to those meetings – to get staff thinking about your products, services, or even entire your business, from a new perspective?
That's just one of the many uses for recorded calls. By using select calls captured with call recording software, you can jump-start your meetings with the true voice of the customer – actual feedback from real individuals who buy your products or services and have something to say about what you're doing (right or wrong). These calls can also reveal if your front-line employees – those who interact with your customers – are doing (or not doing) their jobs well, thus providing fodder to analyze best practices.
Recorded calls can be used for kick-off meetings by an organization's:
VP of Customer Service: Responsible for the customer-service strategy of the company, this person sets the agenda for how the company interacts with customers. Use recorded calls for monthly or weekly staff meetings and have agents analyze what went wrong or right with a call.
Call Center Manager: As the person in charge of the daily running and management of the center, this individual can use recorded calls to kick off staff meetings as a way to help demonstrate:

High first call resolution
High customer service levels
Low average handle time

VP of Sales: As the person responsible for the direction and management of all sales and business development operations, this individual's primary focus is increasing sales revenue and attracting new customers. He/she can play recorded calls at staff meetings to show how customers responded to a new sales campaign or service offer.
Head of Marketing: This person is charged with developing and executing a clearly defined marketing and communications strategy to support sales and market-share growth. Recorded calls can demonstrate the need for potential new products or services that your organization is considering. This person can also use these calls to brainstorm other ideas to meet customer demand.
Recorded calls provide a perfect springboard, both for analyzing employee performance and for developing or refining new ideas. There's nothing like hearing something in-person to make reality come to life. Instead of starting your meetings with vague analyses or yawn-inducing spreadsheets, you can lead off your gatherings with recorded calls than accurately – and persuasively – prove the points you want to make.