If you have ever called into a contact center, chances are you have heard the phrase before: "This call may be recorded for training quality assurance purposes." We may not think much of it, and completely forget we're being recorded once an agent answers the phone. While the customers calling in never get to hear that recording, or ever even know if the information truly does help training, the opposite is true within the Contact Center.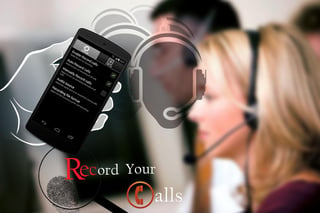 Call Recording allows your business an entirely new path to improve and optimize, with entire new sets of data and information to analyze. But, we've always seen Call Recording as nothing particularly special, just another great feature users can gain thanks to the power of Business VoIP, and the Cloud.
However, as it turns out, there's so much more to call recording than we ever really thought. In fact...