Despite their limitations and continued decline, closed call center software solutions still exist, even though they can be difficult to modify, support and integrate into an existing telephony environment. Open systems, on the other hand, offer tremendous benefits to call centers, and therefore these solutions are becoming more ubiquitous.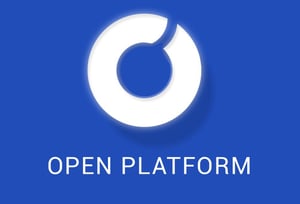 These benefits range from ease of integration and the ability to repurpose hardware to leveraging existing IT skills and staff to administer and support the platform.
Specific advantage highlights include:
Platform and operating system agnostic - same software is used regardless of platform (Windows, Linux, etc.)
Adds value to your voice data by integrating with speech analytics, AI and machine learning applications (to derive even deeper insights into customer interactions).
Ability to plug directly into recording interfaces that telephone vendors have built into their platforms, such as SIPREC.
Smooth integration into your existing IT infrastructure at the physical (hardware) and human (technical skills) level - system administrators, network administrators and telephony platform managers can easily install and support the software, since their existing skills can be applied.
Repurpose your servers - you can reuse an old server to begin capturing interactions or provision a VM in your favorite cloud provider, such as AWS, Google or Azure.
Unlimited scalability - network and database connectivity is based on fundamental technologies such as TCP/IP, SQL, http, REST and disk imaging, enabling your organization to easily scale up capacity simply by adding additional capture servers.
Training is another key area in which open standards software has advantages. System administrators can easily monitor processes and network activity, and networking and telephony managers can trace data and easily understand how information is flowing. In most cases, only an Admin Manual is needed to perform these functions.
These are just some of the many reasons why modern, open standards call center software continues to build a stronger and stronger business case for wide-scale deployment.