Oreka AC (Audio Capture) provides stereo/dual channel audio recording which meets the broadest set of use cases to achieve better analytics results. Due to the open nature of OrecX and it's REST API, you also have full access to and control of your voice data to help you share it seamlessly with your speech analytics, business intelligence and/or artificial intelligence solutions. In doing so, you gain the most accurate intelligence (based on precise transcription and analysis of high-fidelity audio) that you can act on immediately to improve service, compliance and agent performance.
Only with dual-channel, speaker separated audio can the transcription engine clearly distinguish the agent's voice from the customers'.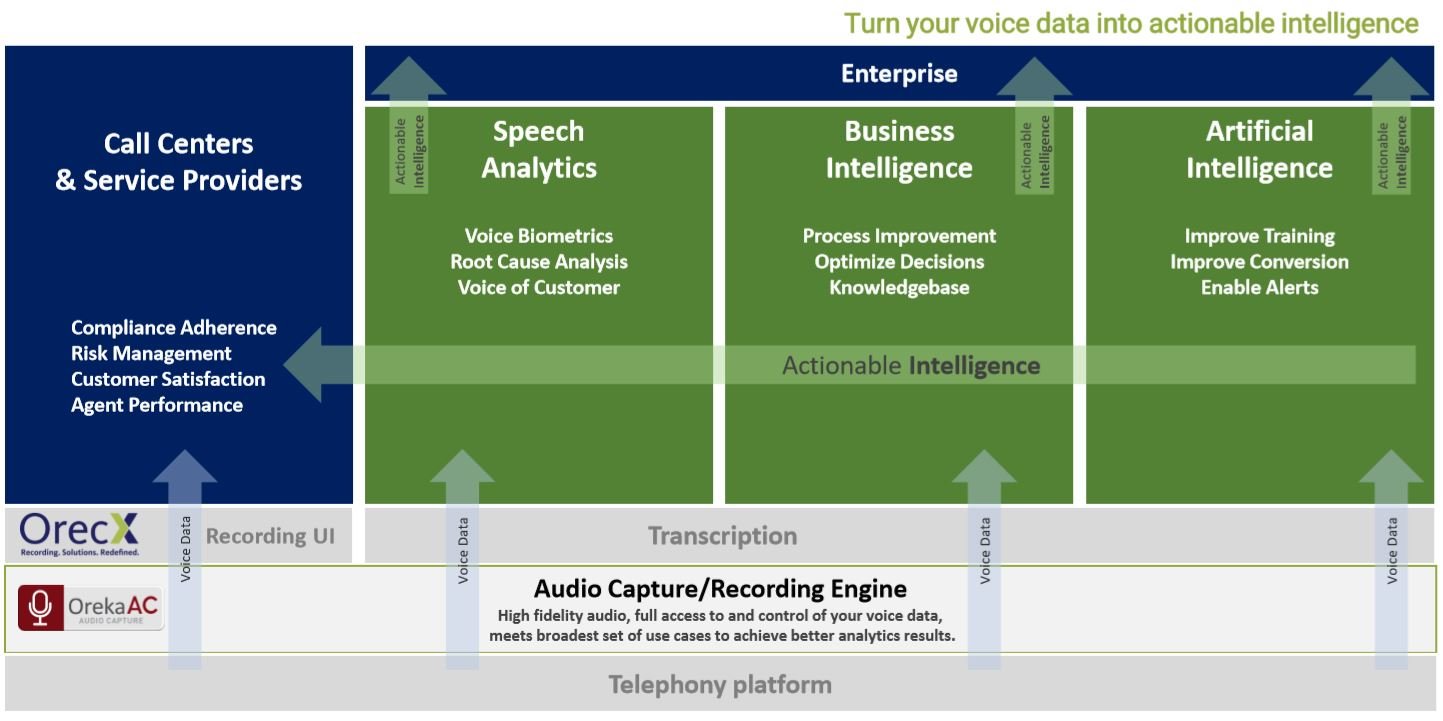 With Oreka AC, you can:
Enhance voice biometrics results for improved root cause analysis and voice of the customer discovery.
Derive more insightful business intelligence results for enhanced process improvement and decision support.
Provide richer data to your AI engine to improve training, sales conversion and enable actionable alerts.
Increase compliance, risk management, customer satisfaction and agent performance capabilities in your call center or service provider operation.
OrekaAC supports upper-end audio sample rate formats, including G.711, OPUS, and uncompressed audio without storage limitations. Flexible and secure access to a real-time speaker-separated audio capture platform enhances third party AI-fueled Speech Analytic solutions without impacting legacy recording applications. In fact, you can run Oreka AC in parallel with your existing recording solution.