Cloud service providers (aka communication service providers) are becoming commonplace in business today as companies seek to migrate much of their data, storage and applications from premise to cloud. Service providers who can offer the broadest range of services have a better chance of attracting and retaining customers, as it is all about average revenue per user (ARPU). The more complete your portfolio is, the more competitive advantage you will have.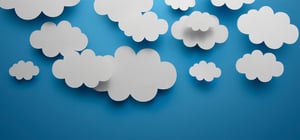 The business world is also adopting cloud call recording technology at a similar rate. Most Fortune 10,000 companies already have it, but many small to medium-sized businesses do not. As a service provider, you have a grand opportunity to start offering call recording as a service (CRaaS) to your existing customers and to net-new ones. The added service will enable you to increase ARPU and expand your stickiness with current users and allow you to attract a new set of customers, and therefore, extend your customer base. You can begin targeting new industries, buyers (VP of Customer Service, Compliance Officer, Call Center Manager) and regions.
While almost any industry will find value in a call recording system, the more highly regulated industries tend to be heavier adopters, such as financial, healthcare, insurance, legal and utilities.
As a CRaaS provider, you will be helping businesses address a number of critical business challenges that continuously cause headaches, including:
Customer service quality
Dispute resolution
Compliance (PCI, HIPAA, TSR, GDPR, MiFID II...)
Order verification
Risk mitigation
Here are some questions you should ask your cloud call recording provider to ensure you are selecting the best partner:
How many cloud service providers do you currently have as clients?
How long have you been serving the cloud service provider market?
What margins can I expect when reselling your call recording solution?
How flexible and affordable is your licensing model?
How long have you been in business?
What makes your cloud call recording solution better than the rest?
Can I re-brand your call recorder as my own?
What compliance capabilities do you offer?
What does the installation/procurement process look like?
Do you offer SIPREC recording?