We are often asked how a business can optimize its voice recording. The answer always centers on access versus optimization. Yes, voice quality is imperative, but in today's recording industry, open and free access to one's voice data is even more important. To get the most out of your voice interactions, you want to be able to share your recordings with whichever speech analytics, AI and customer experience applications you choose to for transcription and analysis purposes. Only then can then derive maximum customer insight from your data and be able to accurately improve your customer service operations.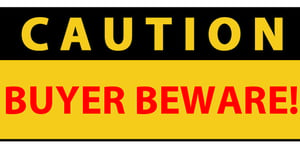 Data Access
But not all recording vendors offer the type of access you need. Believe it or not, many vendors restrict access to your recordings and/or charge an arm and a leg to get it. When a cost is involved, you are paying for the vendor's professional services team to extract it for you and then export it into an often sub-standard, proprietary format you cannot even use. And because the vendor is relying on its services organization, timing is not always expeditious. This is not fair nor okay. After all, you are paying for the voice recording solution, so the data you capture is rightfully yours, and you should have cost-free, real-time, unrestricted access to it – in an open, accessible format.
Waiting days for the vendor to extract and share your data puts you in a backwards-looking position when assessing agent performance and identifying workflow disruptions or customers at risk of leaving. You want access to your data immediately so you can act on it right away.
Voice Quality
In terms of voice quality, your recording vendor should offer you the ability to set your own audio quality settings – with support for a wide array of high-fidelity audio capture methods. Speaker-separated audio capabilities is also especially important. To eliminate over-talk and to clearly distinguish between the two parties on a call, you need stereo recording, which captures each voice on a separate channel. Upon playback, you can then listen to both channels together or individually to precisely determine who said what and when. This can be critical when attempting to settle disputes.
You also must consider the audio codecs supported by the vendor you choose. Right now, G.711 offers the highest fidelity and highest bitrate to ensure the clearest recorded audio. You should not have to settle for anything less.
Appending your Data
Your recorded voice data can provide a wealth of insight to your organization, but even more so when combined with CRM, ACD and other third-party data sources. As such, you need to be able to append your meta data with these and any other external sources to improve transcription and analytics results accuracy. When combined with other sources, the value of your data grows exponentially in terms of the contextual insight it can provide.
Pitfalls
In summary, here are the potential pitfalls to look out for when choosing your voice capture solution:
You do not want mono (single channel) recording
You do not want restricted data access
You do not want to pay extra to access your own data
You do not want to have to wait to access your data
You do not want extracted data in a proprietary format which cannot be appended with 3rd party data sources
There are literally dozens of quality speech analytics systems out there, as measured by Forrester and Gartner Group. You should not exclude yourself from realizing the full value from these systems by having a poor voice data acquisition system. Pick a solution that offers the right level of access and quality you need and deserve.
Learn about our high fidelity, dual channel audio capture solution for speech analytics. Click below.