Three primary areas in which call recording helps businesses include (C) Compliance, (P) Performance and (R) Risk. Everything else recording does really falls in one of these three areas. With the right call recording solution in place, your contact center can engage in both proactive (preventing future issues) and reactive (remedying issues) CPR.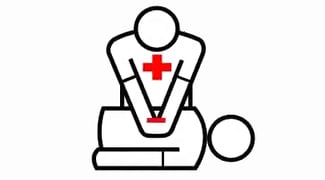 Compliance - recording customer calls and agent screens to ensure internal and external compliance. Are agents following company protocols for handling customer complaints, for example? Are they saying and doing the right things in compliance with HIPAA, PCI-DSS, Telemarketing Sales Rule, Truth in Lending Act, MiFID II, GDPR, etc? If not, they could be putting your organization in jeopardy of receiving fines or penalties, not to mention litigation and liability. Sample use cases include:
Reactive
Replaying a sampling of customer calls in which credit card data was provided to ensure those portions of the interaction were masked or muted.

Listening to a recording of a call in which the FTC is claiming your agent violated the Truth in Lending Act by saying something they weren't allowed to say.
Proactive
Replaying a past interaction with the agent to go over any established ethics violations which occurred and discuss how to remedy them during future interactions.
Replaying recordings for staff to demonstrate compliance best practices by high-performing agents.
Learn all about compliance recording.
Performance - assessing past customer interactions (audio recording and agent screen recording) to uncover weaknesses in delivering service and identify areas for skills improvement. These captured calls can also serve a number of other purposes for the contact center, such as:
Reactive
Generating customizable performance reports to assess agent performance

.

Identifying root causes

of issues so immediate action can be taken to remedy the problem.
Proactive
Understanding how effectively your processes and technologies support customers so enhancements can be made.
Identifying

areas to improve operational performance

and customer interaction workflow and improve business processes.
Risk - Leveraging recorded calls to settle he-said/she-said customer disputes, prove compliance, understand why a customer defected and how to prevent it from happening in the future, and more. Recorded interactions do more than give you a glimpse into what happened during a call - they provide the full interaction exactly as it happened. With this data, you can mitigate risk on many fronts by providing the recording as evidence of precisely what occurred (and what did not occur).
Use cases include:
Reactive
Replaying a past interaction for a customer to disprove their claim that your agent stated that a full refund would be offered.

Using a recorded call to show regulatory bodies how proper protocols were in fact followed.
Proactive
Sharing best-practice calls with all agents to demonstrate proper interaction performance so they can echo those best practices moving forward.
Sharing poor-performing customer interactions with staff to demonstrate how not to fall into any risk-related traps.
These are just some of that many, many ways in which call recording software can empower a business.