Nearly 50% of businesses today have some form of call recording - some with full featured enterprise recording systems, others with one-off recording functionality as part of larger telephony systems, and those with call recording capability as part of their cloud contact center software. Regardless of your scenario, the utility a full-featured call recording software system can bring to your business is significant in terms of customer satisfaction, compliance, risk mitigation and sales revenue. The question is, however, does your current solution offer the features you require to take full advantage of all of these benefits? How can you know if you have what you really need or if there is a better option for your business?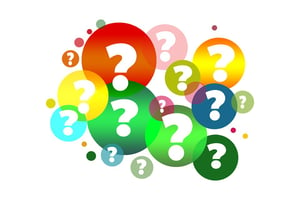 Here are several considerations to weigh:
Pulling data from 3rd party systems into the call recorder - The ability to automatically pull customer, financial and analytics data into your recorder from CRM, SFA and other systems is critical to gain a full picture of every customer and to uncover ways to optimize your sales relationship with them. Call recording data, when combined with 3rd party system data, dramatically enhances your understanding of a customer's needs, motivations, challenges and more - and therefore, also your ability to cross-sell and upsell them.
Ability to add speech analytics - Speech analytics software enables you to quickly and surgically analyze recordings for keywords and phrases that can spawn immediate customer rescues (from imminent defection), insight to thwart potential compliance or litigation issues and more. Your call recording ought to have the open API functionality necessary to easily and seamlessly integrate third party speech and omni-channel analytics systems.
Centralized recording, storage, replay and reporting - Mid-size to larger companies in particular tend to have employees, call centers and branches spanning multiple geographic areas, especially following a merger or acquisition. You want to be sure you can centrally capture, store, replay and report on your customer interactions across all of your locations. This grants you the ability to standardize on quality assurance, compliance protocols, sales reporting, etc.
Quality monitoring - Your call recording system's ability to score and review past interactions with agents to demonstrate improvement areas and best practices is important to boosting skill sets and improving customer satisfaction scores - both of which can lead to higher customer retention rates.
Recording portability - Recorded interactions can be used by call center supervisors to train agents, by compliance officers to prove compliance, by sales and marketing to better understand customers and by product development teams to uncover R&D needs. The easiest way to do these things is to have portability with your call recordings. You need to be able to easily share recordings with relevant team members without having to worry about proprietary playback formats. The calls should be shareable in standard MPEG or .WAV formats so staff can easily share them (even with customers if necessary) when they need to.
If any of these considerations triggers a desire to explore a new call recording system that checks all of these boxes, please give OrecX a try.