Organizations require flexibility in their IT systems in order to successfully integrate new tools into their technical environments. Call recording software is no different. However, most recording software is locked in terms of self-customization. Some recording vendors charge an arm and a leg to perform this customization for you. This is a deal breaker for many.
What is needed today is flexible, open call recording systems which you can tailor to your very unique requirements. Every organization is different and falls under a particular set of regulations, mandates its own internal compliance measures, has different customer interaction workflows, and son on. You want the ability to decide what your recorder looks like and how it behaves. For example, you want to be able to set your own playback restrictions to keep unauthorized users from accessing recordings containing personally identifiable information. Your quality supervisors review interactions for specific hard and soft-skills criteria, and therefore, you require flexibility in how you search for specific recordings. Many records take away much of this flexibility and require you to engage their professional services arm to make any adjustments.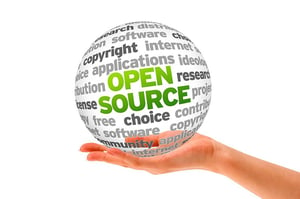 An alternative to standard proprietary recording systems is to deploy open source recording and build it out to meet your specific needs. Open source recording is different, and its openness and flexibility make it far easier to ensure high levels of customer service, minimize risk, maintain regulatory/industry compliance, verify orders, resolve disputes, and more.
OrecX offers open source recording software. Oreka GPL is an open source recording system for capture and retrieval of voice. Its primary application is for recording calls from VoIP telephony systems via port mirroring. It runs on both Linux and Windows. Recording can be distributed on several recorders, all reporting to the same database and Web User Interface.
Oreka is a modular and cross-platform system for recording and retrieval of audio streams. The project currently supports VoIP and sound device-based capture. Metadata from recordings can be stored in any mainstream database. Retrieval of captured sessions is web based.
Some of the primary benefits open source recording offers include:
Operating system, database and hardware agnostic
Open data model, open API, open file formats, open web interface
Full customization capabilities
You control your own data
Low total cost of ownership (most open source software is free)
Enhanced security
Multiple protocol support
If your business does not yet have a voice recording system – or if you have one but it is not meeting your needs, then an open source recording solution is something you should seriously consider.