Manufacturing companies make widgets – widgets that, in a perfect world, work properly and, with any luck, last a lifetime. That ideal doesn't always occur: products break, are defective, require maintenance, or become obsolete. When these things happen, one of the first places that companies hear about it is through their contact centers.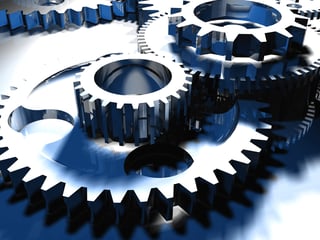 For manufacturing companies, call recording software can capture critical information that can be used throughout the enterprise to make important business decisions and deliver prompt, responsive customer service. Consider these various contact center interactions and what can be done about them:
"I heard about your new product but can't seem to find it in stores" – send this call to the product marketing or sales department.
"I noticed a really bad flaw in your product" – send this call to the product development department.
"I want to take advantage of a special offer I saw advertised" – send this call to the marketing department.
"I got hurt when I used your product" - send call to customer care and legal teams.
In addition to monitoring calls that come into your contact center, call recording software can be used for proactive sales and marketing campaigns. For example, say you decide to offer free maintenance to customers who renew their annual service contract for your products. Agents can dial out to existing customers to make the offer. You can then:
Run a report from the contact center, which can show how many customers were offered the free maintenance contract and how many accepted the offer and renewed.
Use the report to assess the campaign's effectiveness.
Analyze the report to see which geographic regions or types of customers are more likely to take advantage of the offer. This information can then be used to structure future campaigns.
Consider holding two promotions at the same time; then, you can run reports to determine which promotion performs better.
Recorded calls can also be used to train sales agents to help improve their skills and ensure that they are communicating the appropriate messages and adhering to excellent standards of service quality. They can also be used to determine if there are cross-selling or up-selling opportunities that are being missed.
Call recording software can help you manufacture success, particularly if you're a manufacturing concern.