You spend a lot of time as a sales team trying to meet two primary objectives: keeping current customers happy and attracting new ones. No matter what your industry segment, geographic location or company size, those objectives remain the focal point of most sales campaigns. To successfully achieve them, you require information – information about what your current (and potential) customers want and information about why (or why not) they're buying your product or services. Gathering this information may seem like an insurmountable task, but it doesn't need to be.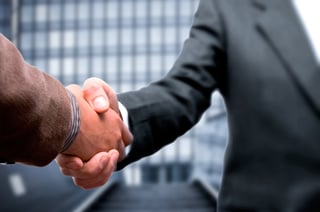 With call recording software, your sales team can gain valuable insights into your customers' behavior and decision-making process – insights that can help you understand why:
Cross-selling and up-selling offers are or are not working
Customers are canceling their orders
Particular products are more popular than others
Certain geographic regions account for the majority of your successful (or unsuccessful) sales conversions
Recorded customer calls are a powerful tool for sales teams and can be used in a variety of ways. Consider, for example, the age-old challenge of customer defection. Defecting customers present a costly problem for any organization, especially because the cost of acquiring a new customer is six to seven times greater than keeping an existing one. With the right call recording solution, you can set up the system to flag every call in which your sales or support person visits the "Cancel my account" page. That way, you can reroute these calls to your account rescue team to help prevent the customer from leaving, and bring him or her back.
Call recording can help with acquiring customers as well. The fact is, recorded calls enable you to hear the "true voice of the customer." By listening to these calls, you'll be able to learn what customers want and what they don't – even what your customers consider the most valuable benefits or features of your product. You can even gather competitive intelligence from these calls. Say you hear, for example, "XYZ Company is offering a two-for-one deal on a similar product. Why don't you offer that?" This information can then be shared with interested parties across your organization, which can help them develop new products or refine current offerings in order to meet current and potential customer demands.
You can also use recorded calls to help motivate and train your sales staff. Consider gathering your sales team together on a regular basis to share successes and challenges. That way, your sales team learns from one another and, ultimately, can achieve greater sales-conversion success.
When evaluating a call recording solution, look for a system that can answer the following questions to your satisfaction:
-Is it expensive? Look for a system that can cost you as little as $20 per month per user (depending upon product, scope and size).
-Is it hard to install and maintain? Look for a system that can be installed in 30 minutes or less and requires no maintenance.
-Is it difficult to learn and use? Look for a system that you can learn to use effectively in as little as one hour.
-Does it require special hardware? Look for a system that offers an open-architecture software-only solution that runs on standard industry hardware.