In a recent survey by CMO.com, Chief Marketing Officers revealed some of their most pressing challenges. Not surprisingly, things like "asking the right questions" and "understanding our customers" ranked near the top of the list, demonstrating the critical importance of maintaining a firm grasp on what your customers want and finding new and improved ways to deliver it.
For many organizations, recorded calls can provide your marketing team with just that appropriate level of insight into the minds of your customers – a true channel into how your customers actually think or feel about your products and/or services.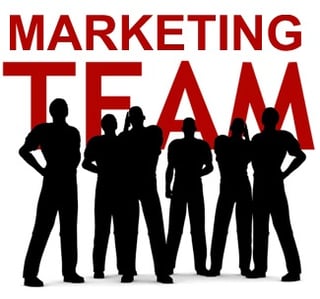 Call recording (aka call recorder) software can give you details related to:
Geography: Find out which regions of your customer base have the most callers regarding a new marketing promotion. You can then use this information to better target specific customer segments by geography. This helps you align future marketing campaigns to best resonate with buyers in specific areas.
Business intelligence: More often than not, you can glean valuable information about what your competitors are doing during customer calls. Armed with this information, your marketing organization can re-align or tweak their campaigns in order to achieve maximum success. [Customer: "That's not what XYZ does. They let you…"]
New product ideas: You might be surprised to learn how many great ideas come from customers, either as suggestions to improve your current offerings or as inspirations for an entirely new product or line. You also gain insight into competitive solutions.
You might also want to consider another innovative use for a call recorder: Using actual recorded calls for marketing purposes. That's right – consider taking best-practice segments of customer interactions and using them in your marketing or advertising campaigns. This can be done by sharing audio segments through online banner ads or other promotional vehicles. (Of course, you'll want to remember to omit the customer's name or other personally identifiable information from the recorded sections you use.)


Understanding the benefits of call recording to your marketing team is the first step. What's the next one? Knowing the questions you need to ask your call recording provider to determine if a particular solution is right for you. Questions might include:
Is the solution designed primarily for a company of my size? If you're a smaller organization with a limited budget, you don't want to pay for features that are designed for a different-sized organization. Similarly, if you're a larger organization with significant financial resources, look for a system with all the "bells and whistles" you require.
Does the solution support multi-site and multi-tenant capabilities? You want to be prepared if and when this is needed.
Can the solution scale to support my organization's growth? Again, it's important to plan for the future. You don't want to get stuck with a system that cannot accommodate expansion.
What reporting functionality is available so I can pull out the necessary marketing metrics and insights to support our marketing campaigns?
Recorded calls can prove to be a valuable tool in your marketing arsenal.