The regulatory environment for the collections industry worldwide doesn't seem to be getting any easier for collections agencies. In the U.S., Canada and the UK, there are many laws and agencies overseeing your
operations.
U.S.

–

Fair Debt Collections Practices Act, Telephone Consumer Protection Act, Do Not Call List
Canada – Manitoba Consumer Protection Act, Collection Agency Act, Business Practices and Consumer Protection Act, Collection Practices Act, Collection Agencies Act and Debt Collectors Act, Act Respecting the Collection of Certain Debts
United Kingdom – Administration of Justice Act (agencies fall under guidelines more than regulations and they are used to determine if the agency is fit to hold a credit license.)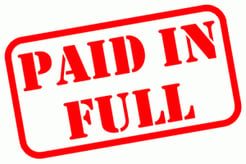 The other aspect that makes your life at a collections agency difficult is all of the consumer-driven personal
lawsuits claiming the agency did not accurately introduce/represent themselves, or the agent was misleading in the information given about the debt. Other agencies may be sued over unprofessionalism and foul language.
What an agent can and can't say can be confusing. Here are some highlights of some of the primary stipulations many of these mandates state:
Agent must identify him/herself accurately and notify the consumer that he/she is a debt collector.
Agent must accurately disclose the name and address of the original collector.
Agent must notify the consumer of their right to dispute the debt.
Agent must not falsely represent or implicate that the consumer committed any crime in order to disgrace the consumer.
Agent can't use obscene or profane language.
Agent can't mention legal action will be taken, unless the agency really plans to do so.
As a collections agency you need to ask yourself, "Are any of our agents violating even one of these laws?" If the answer is "yes", then you need to find ways to better monitor your collections agents.
The easy answer to abiding by all of these regulations is to make sure your agents are doing what they are supposed to do. You can accomplish this with call recording software that will capture every single call your agents are involved in and store it for you to recall later if necessary.
You will be able to pull up any call regarding any person and can search through the database of recorded calls according to agent name, customer, phone number, time of day and so on. Search queries are customizable so you can be sure to get your hands on that very specific call you need to access to settle a dispute, demonstrate an issue to an agent, and so on.
A nice add on to compliance recording software is screen recording software which integrates with the call recorder to also capture the agent's screen activity during every interaction. You will be able to hear their conversation with those you are collecting from and at the same time you can see what the agent is doing on their screen. You can easily identify compliance infractions or errors of any kind and quickly address them so no further violation occurs.
As the regulatory environment surrounding the collections industry continues to evolve, one thing will remain constant, and that is your need to monitor what is being said to customers. Therefore, recording and monitoring should become a permanent process in your firm.