Whether your job title is CEO, CFO, CMO, CCO (Chief Compliance Officer) or CTO, you're constantly challenged to find better ways to run your organization. What's more, employees look to you for leadership, strategic direction, motivation and vision.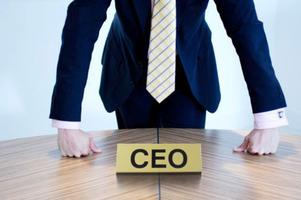 To help gather the insight you need to succeed in a C-level role, consider the power that can be harnessed from recorded customer calls. These calls give you direct access into the minds of your customers, information that is invaluable as you seek to shape new strategic directions, develop new products and services, or even appoint new staff. By monitoring these calls and carefully assessing what's being said, you can help your organization build a successful business while establishing and cultivating a viable customer base. Think of how much more informed you could be about your business if you made it a practice of listening to just three carefully selected customer calls each week.
You can use your call recording software to hand-pick select recordings which can provide real strategic intelligence. Here are some of the many ways in which select recorded calls can help senior executives within your company:
1. Tap into the true voice of the customer to better understand who your target buyer is when making important strategic decisions about the company's future direction - i.e. new products to develop, new markets to enter, new investments to make, etc.
2. Take a pulse of customer sentiment toward your brand by listening to select calls to better understand how your company stacks up to the competition.
3. Motivate staff and/or investors by replaying motivating calls at the start of staff or even investor calls/meetings to demonstrate your company's positive impact on customers, in their own words.
4. Set the tone for executive team meetings by playing select calls at the start of the meetings to demonstrate specific areas of focus for the company moving forward.
5. Woo new senior talent to the organization by having candidates listen to the best calls to demonstrate how beloved your company is by customers.
These are just some of the many ways in which call recording software can help your senior executives lead your organization.