The business process outsourcing (BPO) market is very unique in that everything an outsourcer does is for the benefit of its clients. Outsourcers take on the responsibility of handling another business's sales, or customer service, and often times even the client's compliance responsibilities and liabilities.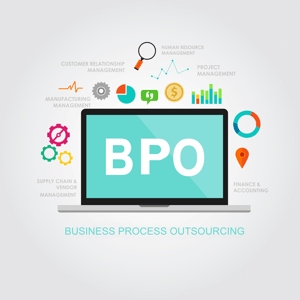 In many cases, these service organizations are taking over a role their clients cannot manage on their own or don't want to handle any longer. Therefore, BPOs are under enormous pressure to over-perform each and every day just to retain clients.
With the help of the right call recording, screen recording and quality monitoring software in a BPO's arsenal, they stand a far greater chance of satisfying (if not wowing) clients. But first, the right solution(s) must be chosen to fit one's specific business requirements, which can be dramatically different from other types of businesses.
In short, consider solutions that offer:
Broad functionality to meet the varying needs of a diverse client base
Ability to lower operating costs while still meeting service level agreements (SLAs)
Affordability, as budgets are tight in order to maintain profitability
On-the-fly implementation, as down time is not something that can be afforded
World class support services when they are needed
Low ongoing total cost of ownership (TCO) with minimal-to-no maintenance required
Full, open interoperability with other systems - CRM, speech analytics, etc.
Flexible, subscription-based pricing
Graphical user interface (GUI) customization
Open file format so you can share recordings with your client(s)
Multi-tenancy
When considering adding or upgrading your call/screen recording system, there are a number of criteria to look for in a solution. A solution with these features and functions will provide you with the necessary tools and capabilities to manage risk, settle disputes, improve agent compliance, verify orders and streamline operations.
Centralized management of all recording data (voice and screen)
Multi-tenancy so you can manage multiple clients independently, yet simultaneously
Precise search querying to find the exact call recording you need to prove compliance, share with your client, settle a dispute and so on
Scalability to thousands of seats (whether through one logger/server or by linking multiple devices)
Compliance-ready – Ensure the system has masking or muting capabilities to protect personally identifiable information for PCI-DSS, HIPAA, GDPR, etc.
Subscription-based, affordable pricing so you can activate and terminate licenses when necessary to support your dynamic project workload
Same-day installation so you can be up and running immediately in support of your new accounts
Open platform (i.e. open API) so you can easily integrate the recorder with your existing applications (CRM, ERP, SFA)
Compliance-ready – Ensure the system has masking or muting capabilities to protect personally identifiable information for PCI-DSS and HIPAA.
Subscription-based, affordable pricing so you can activate and terminate licenses when necessary to support your dynamic project workload
Same-day installation so you can be up and running immediately in support of your new accounts
Integrated voice and screen recording with simultaneous playback
Open web interface with support for any browser, including mobile; and also internationalization
Modular components to remove complexity and cost associated with bundled applications
Open data model with ancillary features and processes, along with enhanced meta data for pre and post call processing
Live monitoring so supervisors or even clients can listen in to live customer interactions
Interoperability with virtually any communication system/PBX