Not all call recording systems are created equal. How can you separate the real vendors from the mere pretenders when purchasing or upgrading a call recording or quality monitoring solution? You need to know what questions to ask.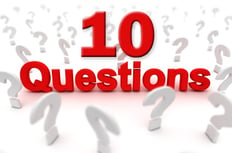 Here are 10 top questions to consider:
Is the product mainly a small business solution or really intended for large enterprise?
Am I going to pay for features really designed for a different size organization?
Is the solution designed to address my specific industry and regulatory requirements?
Does the product offer capabilities to help me maintain HIPAA, PCI, GDPR, MiFID II, TCPA, etc. compliance?
Which of the following features (e.g.) are important to me?

Voice recording
Screen recording
Quality monitoring
Call evaluations
Customized reporting
Live monitoring
Mobile-phone recording
Speech analytics
Multi-site recording
Multi-tenancy
Call tagging
Audit trail
Multi-criteria searching
Selective recording
Call exporting
Custom coaching agreements
Report filtering

Am I considering the needs of all my constituents? Managers? Business users? Technical staff?
How long will you have to wait for the implementation to get started? How long does implementation take?
How difficult is it to integrate the solution into your existing environment (PBX, CRM, etc.)?
What are the costs for implementation, training and support?
For speech analytics, do you own your interaction data, and can you share it with third parties for speech analytics, business intelligence and data visualization platforms to create a richer data set?